Website Development & Design
Our Website Development is Human, Spot-on, & Future-proof.
At Zenik Media, we jostle around the idea of the perfect website design for every case up front. In this modern day and age where the internet is full of snazzy websites that hit miles off their target audiences, we make your online storefront the first member of your sales team.
With a design that brings out the personal connect, is simple enough to browse through and hits right onto the sweet spot, your prospects won't have to take a second guess before contacting you. We are a website development company in Bhopal but are aspirations are for the world.
Our Website development and design procedures are updated to the latest technologies, making them prone to the contingencies that the future brings forth. With regular iterations in the name of website development upkeep and housekeeping to optimize websites as quickly as possible, we keep your web aspirations in sync with the tomorrow.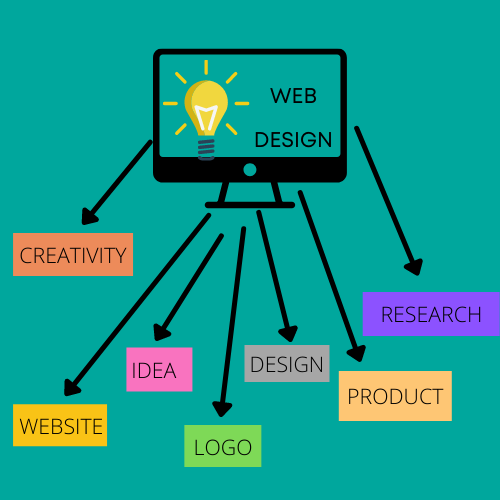 Design principles that don't fail to deliver.
As a website development and design company, pixel perfect results don't dwell in our veins, we groom every inch of that screen area selectively and pan out the epitome of perfection. Be it application of the Hick-Hymen law to give the right choice to your audience, or placing call-to-actions at the right place for maximum appeal, we carry a figurative, result-driven approach to every action.
With the perfect design principles, your webpage design is crafted to perfection and we replicate the best version of your blueprint. This leads to a realization that is larger than life and exhibits a fair degree of viability when it comes to implementation in the code without giving the developer countless headaches.
The word website development has broken into two words, that is:
Web: It relates to websites, web pages or anything that works over the internet.
Development : Improving the application from scratch.
Website development is sub-divided into two ways:
Fronted website development: the part of a website that the user directly interacts with is the front end. Also referred to as the client's side of the application.
Backend website development: it is the server-side of a website. It is the part of the website that users cannot see and interact with it. It is a piece of software that does not come in direct contact with the users. Generally, used to store and arrange data.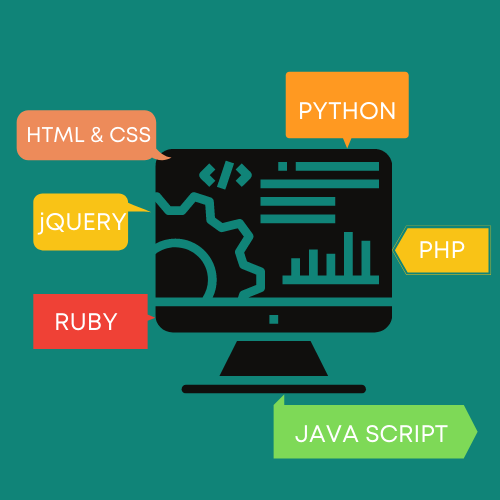 1. HTML – HTML stands for hypertext markup language. Used to create the front-end part of web pages using a markup language. It acts as an endoskeleton for a website since given down to make the structure of a website.
       2. CSS – cascading style sheets, usually referred to as CSS, is a fully designed language designated to simplify – the method of making web pages attractive, used to style our website.
       3. JavaScript – JavaScript is a scripting dialect used to render a dynamic presence to our website.
       4. PHP – PHP is a server-side scripting language designed specifically for web development.
       5. Java – Java is one of the most popular and widely used programming languages. It is super profoundly scalable.
       6. Python – Python is a programming dialect that lets you work swiftly and desegregate systems more efficiently.
Streamlined Process—Elaborate Results.
Our website development and webpage design process go through a channelized approach to check off every funnel in your matrix:
Brainstorm: Our tête-à-tête brings forth immaculate insights on how you envision the website to be as a brand and we brainstorm to make the most of it.
UI & UX: We keep the user experience as the gospel for your website and craft the interface to guide your audience towards features, content, & conversion.
Hustle: With apt designs and customized elements to build your brand identity, we design and develop your website through a custom code.
Quality Assurance: We keep all the salient features in check, be it your load speed, image size, and website hygiene for an optimum experience.