Display/Native Advertising
The next generation of Advertising is informative.
Gone are the days when Display/Native ads were considered to be a reason to switch the channel or keep scrolling.
Users are open to the idea of scrutinizing every commercial that is put in front of them and if it's captivating enough, you're potentially looking at your next customer.
Display and native ads have transcended from what they were before into a pulsating user experience.
From adding the advertised product right into your cart to getting a trial run of it then and there, Zenik Media keeps up with the good practice of advertising.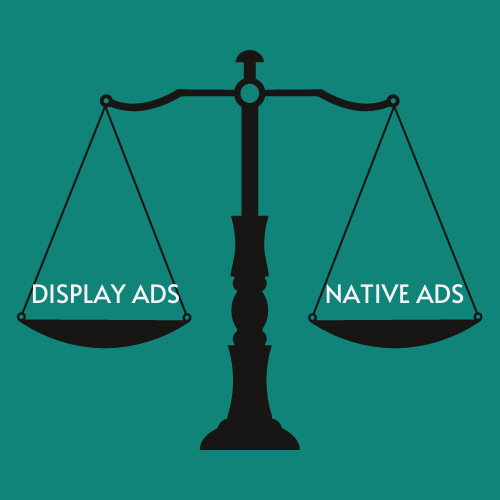 Target your audience with the right metrics.
Scrolling through a daily dose of news, getting a scoop of entertainment, and thinking about what food to order – after all, your targeted prospects are only human. 
With our immaculate lead mapping and lead persona analytics, we aim for your potential leads to absorb your info at the right place and at the right times. 
No more spamming day and night, just snackable information with a whiff of intrigue to get your audience clicking. 
As for the rest, we will let your mojo do the trick.
Our Native Ads get the results
Gone are the days when traditional advertising actually impacted the user behavior. 
In the current zeitgeist, customized content is the one that people look out for. 
From music playlists to your OTT-platform watch-list, your prospect behavior influences what's to be pitched and we capitalize on it. 
To our visually-inclined individuals, our display ads use personalized tags to offer the prospects what they are looking for, leading to an increased number in follow through.
Direct purchasing done right

It's hard to imagine that people actually purchase a product or service directly from a display advertisement. 
Well, now it is a reality with state of the art designs and the right pitch. 
Native ads:
Native ads can be spotted everywhere, from your preferred publisher sites to your desired social channels. Similar to other forms of advertising, native ads have different formats, each with its set of benefits:
In-feed units:
These are maturing more and more popular day by day. If you're viewing paid posts in your social media supplies or on a publisher's site, those are in-feed units. They are, paid placements that arrive directly in line with other objects, posts, or editorial content.
2. Paid search units:
Those top-of-the-page advertising placements you're bidding on? Technically, they're native ad placements as those best-paid search results get usually made to look like organic search results.
3. Recommendations:
Another feature where you will find native ads on administrator sites, social media, and even search engine results pages is in recommendations form. You will often see these ads off to the side of a web page or at the edge of the article to promote additional content that you may like.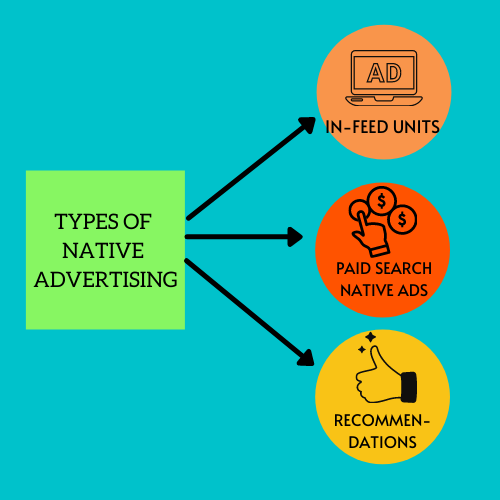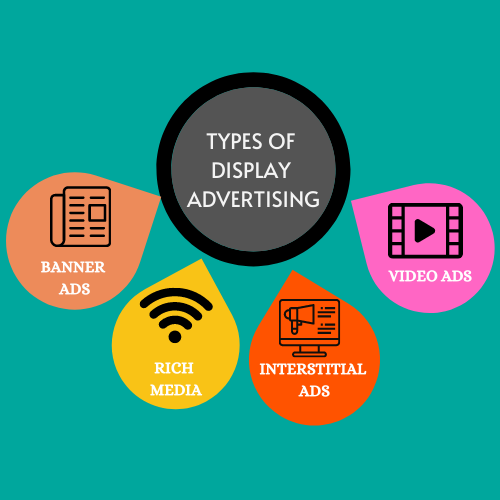 Display ads:
Most companies usually set a combination of standard texts ads, rich media, banner ads, and video ads. Each type of ad is obtainable in various shapes and sizes, and a combination of each is required to gain maximum performance. There are several new or non-standard display advertisement compositions that Zenik Media can consolidate into your campaigns:
Rich media:
Rich media ad carries images or video and involves some user synergy. The primary load of a rich media ad is 40K or more. While manuscript ads sell with information and display ads sell with pictures, rich media ads offer more ideas to suggest an audience with an ad. The ad can extend, float, flay down, etc., and you can access aggregated metrics on your audience's response, including infrequent extensions and video completions.
      2. Banner ads:
Banner ads refer to the orthogonal graphic display that tightens across the top, bottom, or sides of your website or online media resources. Banner ads are image-based rather than text-based and are a popular form of online advertisement.
       3. Video ads:
Video ads do get laid across the web, but YouTube is the most widespread platform. Unlike TV, your video ads don't have to be short; you can build your videos as long as you need to tell a story – but keep it pleasant.
      4. Interstitial ads:
These are full-screen ads that cover the whole page of their host app. These generally do show at natural shift points in the flow of an app, such as between the actions or usually during the interval between levels in a game.